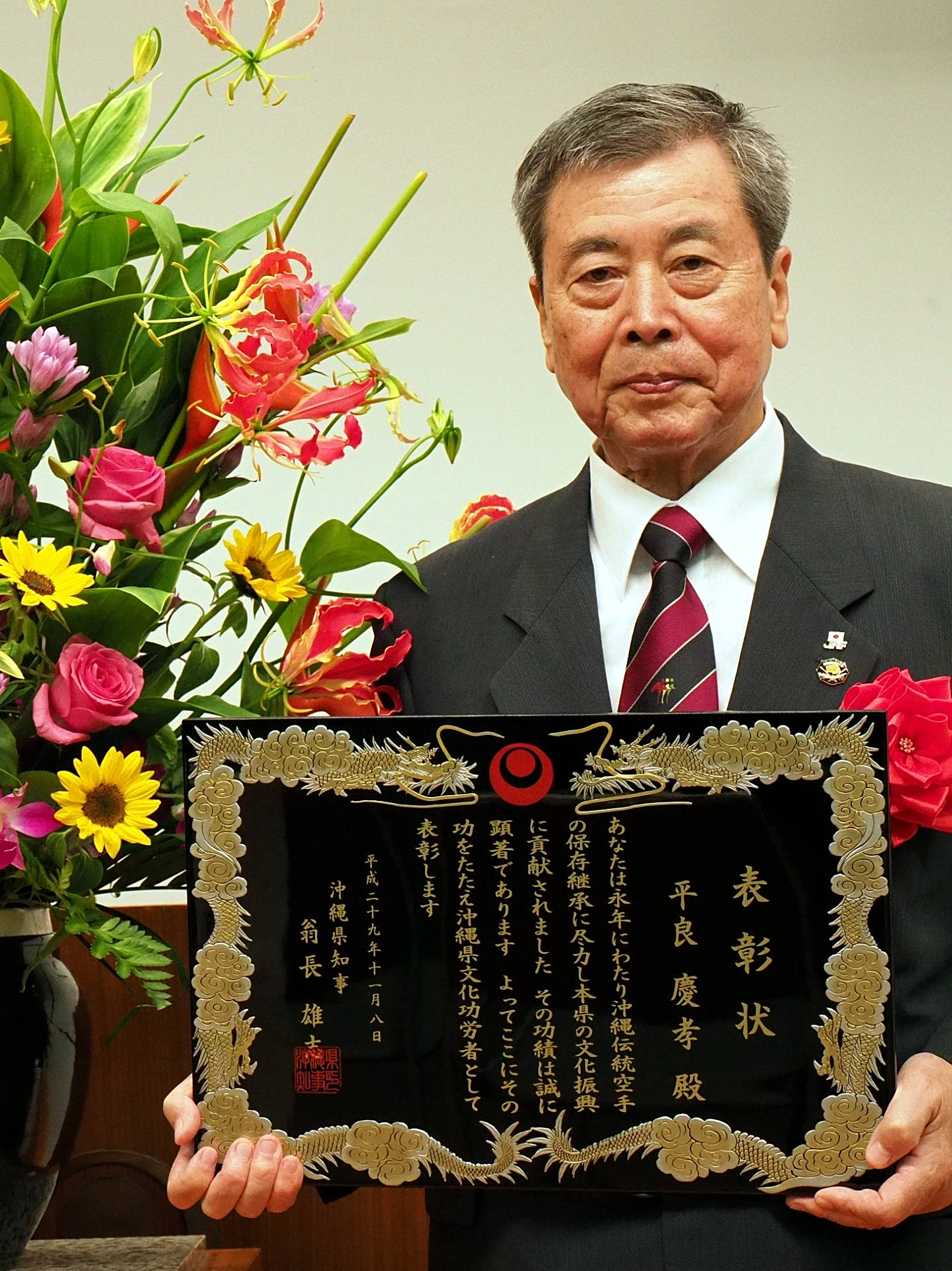 European seminars 2018
Seminar with Arakaki Toshimitsu, Hanshi 10th Dan, in Germany in May.
Seminar with Ole-Bjørn Tuftedal, Kyoshi 7th Dan, in Ireland in June-July.
The annual European Taikai in Madrid in October.
Please see the Seminars page for more information.
News from the WMKA headquarters in Okinawa

Yoshitaka Taira, Hanshi, President of the WMKA, was awarded the prestigious Cultural Commendation from the Prefecture of Okinawa.
This commendation was awarded for his cultural contribution in the field of karate and kobujutsu. He received the price at a ceremony in the Prefecture building November 8, 2017. Here is an article from the Okinawan Times (in Japanese).
The Okinawan Karate Federation hosted a party in his honour November 18, 2017.
Other news
European seminar 2017 with President Taira, Hanshi 10th Dan, in Bergen, Norway

The seminar was arranged September 25 to October 1 in Bergen, Norway.
New dojos
Shorin-ryu Karate Groningen of Andreas Aleman, The Netherlands.